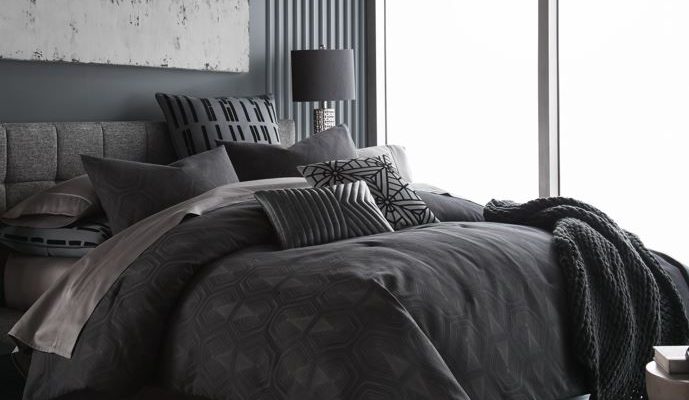 We have exciting news at Sobel at Home. Now, you can own the finest bedding collection in the galaxy with the new Star Wars™ Collection. The iconic franchise has been designed into an out-of-this-world collection of gorgeous bedding, including comforter sets, sheets, throws, pillows, and more. With the arrival of fall, it's that strange season when darkness battles the bright rays of summer for mastery. No wonder our Dark Side collection is so popular right now.
Welcome the Dark Side to your Home
Intense colors and the play of contrasts are at the root of the design inspiration we took from powerful Sith Lord Darth Vader ™. Patterns and colors create a statement of deep contrasts in dark and light, sheer and opaque, matte and shine. The Dark Side collection also draws from Lord Vader's armor and the Death Star's™ stunning interior design.
 If you dare, let's visit the Dark Side together.
Dark Side 7PC Bedding Collection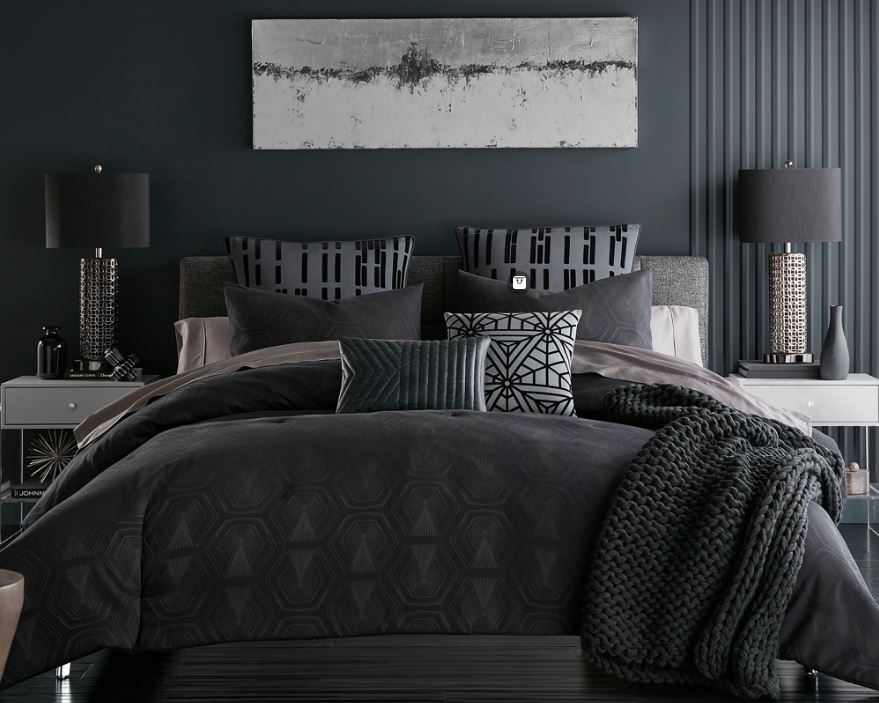 At the dark heart of our collection is the ultimate package to transform your bedroom into the lair of the Sith Lord. Immerse yourself nightly in the interior details and body armor of Darth Vader™ with a rich jacquard front comforter featuring a pattern inspired by the Death Star corridor, a modern interpretation of those dark, labyrinthian halls. Offset the dark tones of the comforter with two standard and two Euro pillow shams, and two decorative pillows, one quilted faux leather and one satin flocked, that boldly repeat interior details of the Death Star™ space station. The comforter set is available in full/queen and king sizes.
Your Dark Side Bedding Collection comes with a sturdy, reusable felt tote for storage or travel that proudly displays the Star Wars™ logo. A handle and zipper make these large totes perfect for weekend travel or a day at the beach.
Classic Sheet Collection
Complete your Star Wars bedroom with a set of our classic sheets. Selected specifically for our Star Wars™ Home collection, these sheet sets come in eight colors, all inspired by favorite Star Wars™ settings, from the dark hues of the Death Star, to thoughtful linen and ivory inspired Jedi mindfulness, to the blues of Astromech or the terracotta, earthy tones of Tatooine. Each set includes one flat sheet, one fitted sheet and two pillow cases and is available in queen and king sizes.
The Galaxy Throw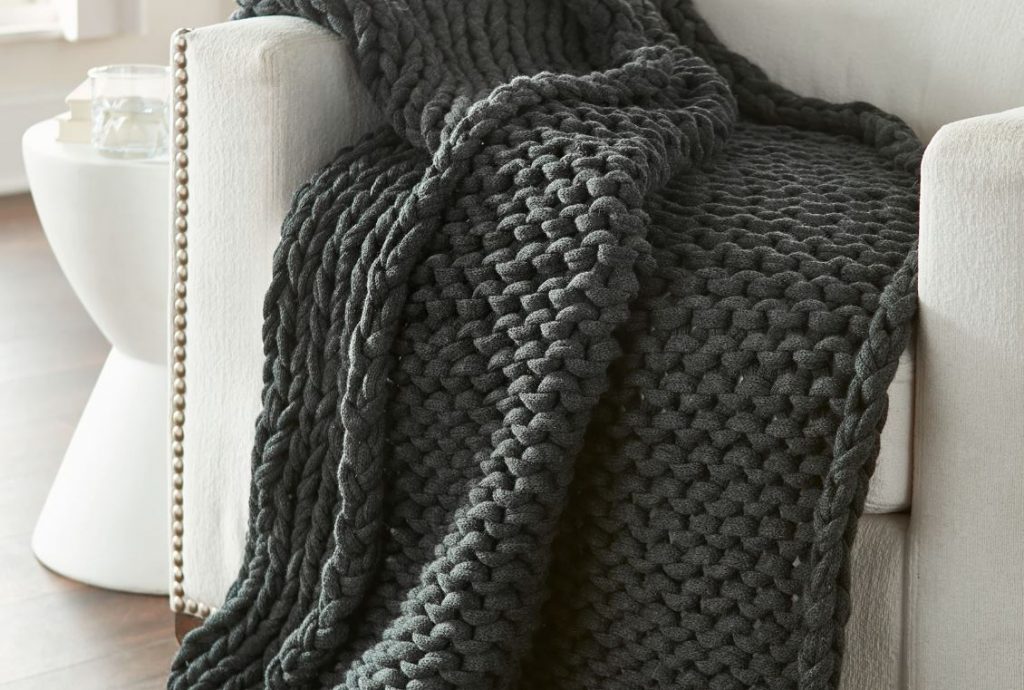 Bring home the weighty warmth of a woven throw that could warm laps on many planets across the galaxy. This throw is designed to complement all of our Star War™ designs. Extra thick and ultra-soft,the extra-large Galaxy Chunky Knit Throw will add extra comfort on cold, starry nights. The Galaxy Throw comes in a sturdy reusable canvas wrap, great for rolling a beach or picnic towel, or to come in handy on other outdoor adventures.
Decorative Pillows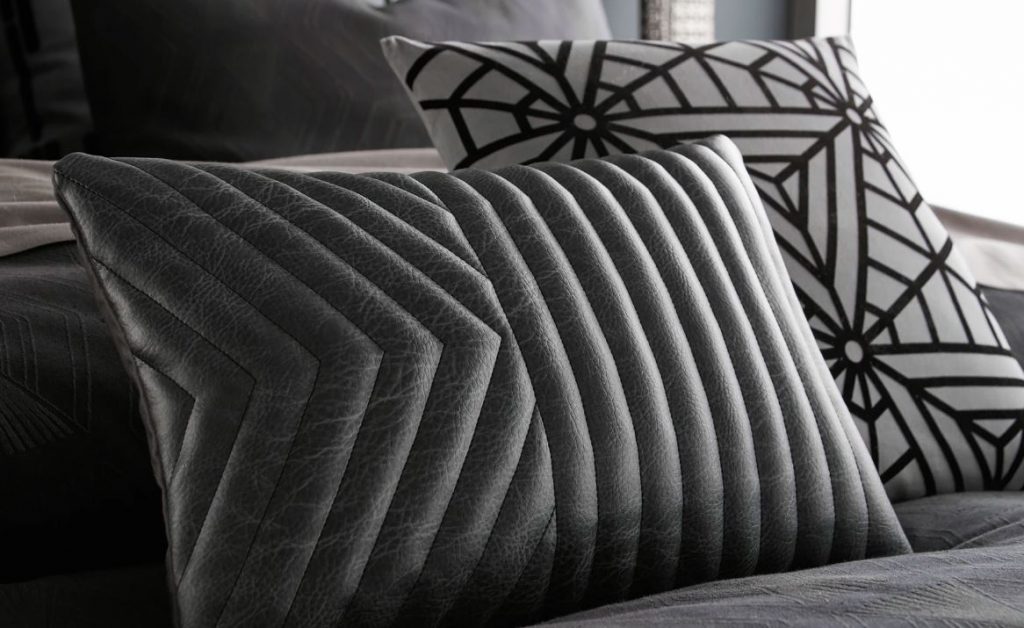 Bring home this moody, dark faux leather 12×18 horizontal quilted pillow, complemented by its eye-catching opposite, knife edge satin flock 16x 16 square black and white pillow that speaks to the weblike Death Star interior design. Together they make a striking pair that will send your sofa or lounge chair into galactic space.
Ancient Jedi™ Text Towels
Complete your master suite Dark Side transformation with Ancient Jedi™ Text Towels for your master bath. With a design inspired by the Aurebesh alphabet, these 100% cotton, highly textured towels complete the look you want. They are extra thick and absorbent for a cozy and soft after bath or shower experience. Choose from a variety of rich colors to match your personal style.
Star Wars Home
Thanks to our partnership with the Lucas team, we are pleased to bring you a range of inspired designs based on the iconic and beloved Star Wars™ franchise. View the entire new and amazing collection at Star Wars Home.