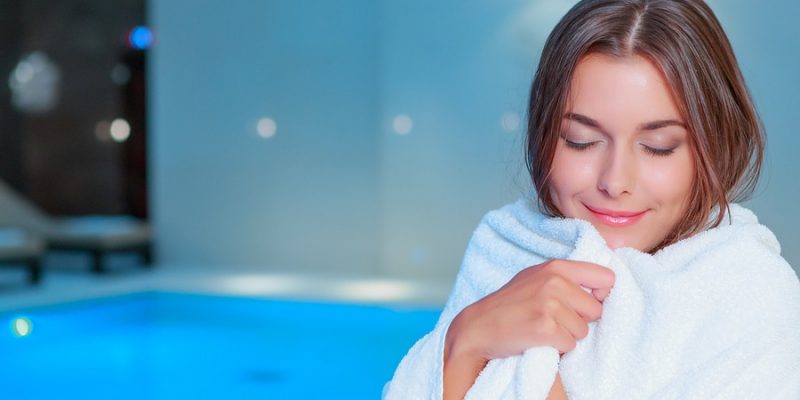 Plush Luxury Hotel Towels are Irresistible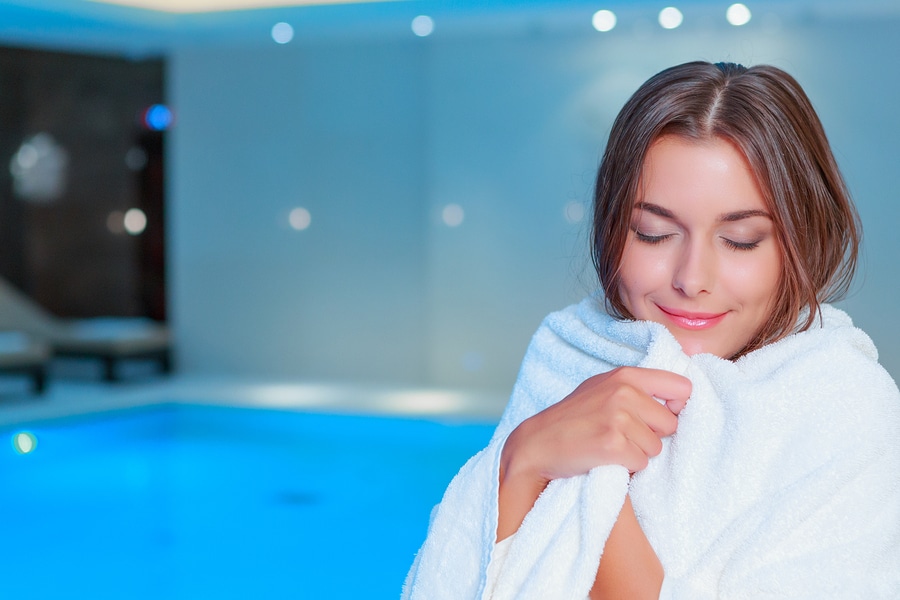 What's the best thing you remember about your last luxury hotel stay? Sure, you didn't have to make your bed and maybe you enjoyed the 24/7 room service. You probably really loved the truly luxurious hotel bedding and, of course, those tiny chocolates on the pillow. But, really, who can forget the big, white, fluffy hotel bath towels that wrapped you in cozy warmth after a shower? Stepping out of your room's spacious walk-in shower or soothing whirlpool bath into the warm rays of a soothing sun lamp, and wrapping your relaxed body in those soft, thick and fresh towels is a nurturing, comforting, and restorative act. You could call it "towel therapy."
But now that you're home and back to using your old towels, have you wondered why hotel linens feel so wonderful against your skin? How do those luxury resorts actually keep their towels feeling soft and fluffy and smelling so fresh? Here are three secrets of the hotel trade when it comes to luxury hotel towels:
The Highest Quality Materials
Spa-style towels found in the best luxury resorts are typically made from 100% ring-spun cotton. Ring-spun cotton yarns are longer and smoother compared to regular, open-end yarns. This higher quality cotton yarn means thick, plush towels that actually feel softer with every use. The longer fibers of ring-spun cotton towels mean they contain more loops per square inch, which allows them to wick water away from your body and help dry faster without rubbing or irritating your sensitive skin. These quality materials result in a sturdy towel with long-lasting durability, even after repeated washings, making ring-spun cotton towels a cost-effective and high-quality choice for hotel properties where they will need to handle a lot of laundering and still look and feel to the guest like brand new towels.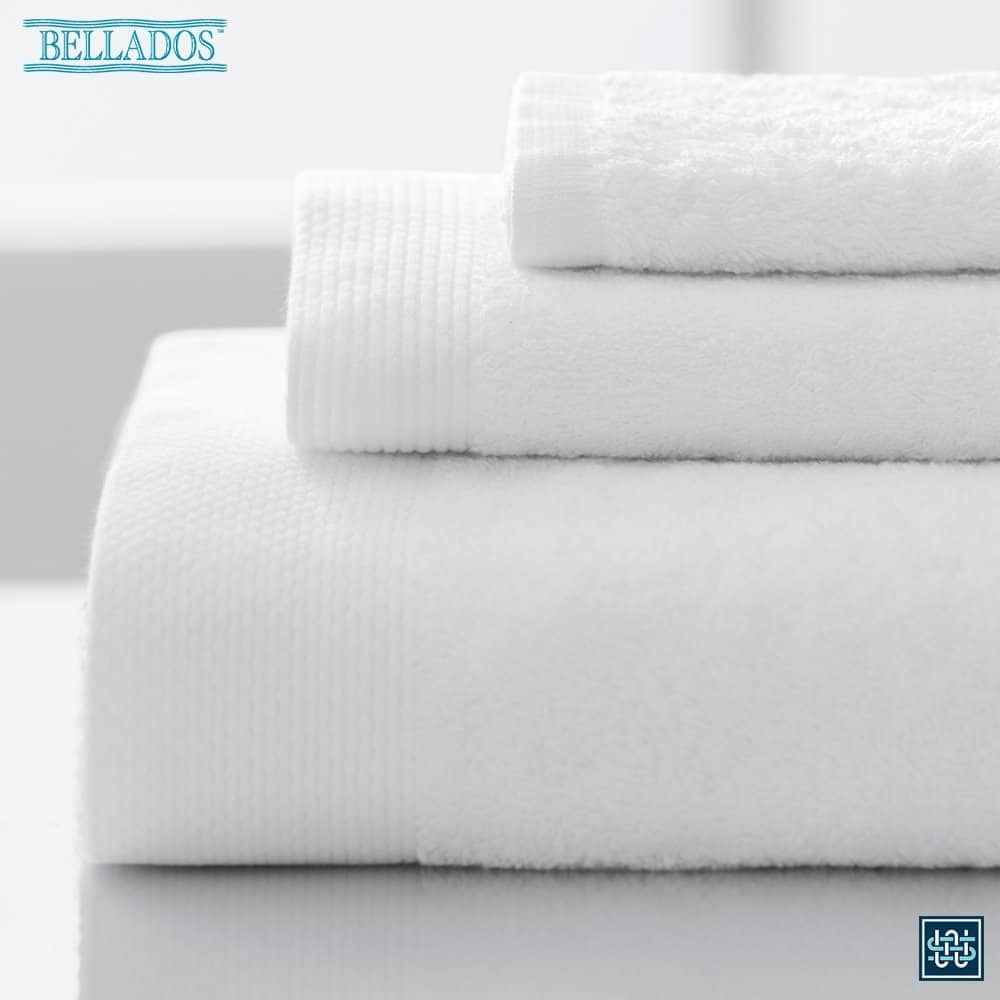 State-of-the-Art Weaving and Manufacturing Process
Modern weaving technology has allowed the textiles industry to continuously improve the quality of premium hotel towels. Technological advances in weaving, such as those seen in the Dornier air-jet weaving machine, ensure even tension throughout the towel to keep its attractive, like-new appearance longer and avoid dobby puckering, or what is sometimes called the "waistband" effect. This consistent and highly stable manufacturing process is very gentle on materials and helps prolong the towel's lifespan and prevent shedding of fibers. State-of-the-art manufacturing processes create woven towels that are strong and beautifully soft, yet highly durable and easy to care for. The towels don't shrink or warp in the wash and reliably retain their shape and beauty better over time than towels that are poorly manufactured.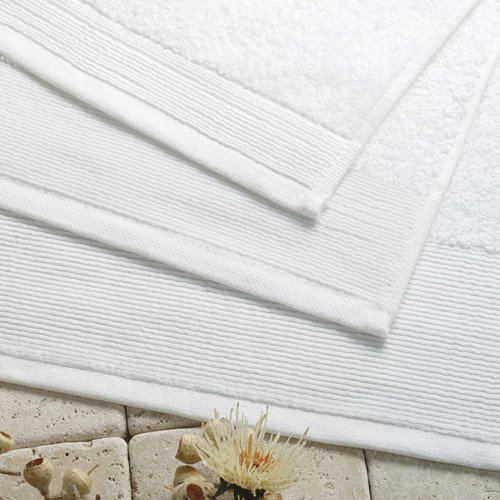 Designed for Durability and Treated to Expert Care
To keep spa towels soft, spotless, and fresh-smelling, resort staff select a quality detergent, and carefully control other elements of the wash process. The wash routine is strictly enforced so all the towels look, feel and smell the same every time after laundering. Each hotel has its own laundry process, of course, but some use a commercial version of detergent that's a bit stronger than the regularly available one. A hot water wash works best to wash away grime and odors, as does a lighter load and making sure the towels have a long enough cycle to get maximum cleanliness. Truly clean towels will fluff up and feel soft to the touch. Luxury properties are also meticulous about maintaining the machines used to wash linens, cleaning them regularly to prevent the growth of mildew that can leave even freshly laundered towels with a musty odor.
Luxury hotels and resorts take great care to provide the best experience for their guests, right down to the daily living items such as soap and towels. Although towels made from ring-spun cotton yarns are designed for longevity and like-new brightness, during the course of a year, every towel in most hotels will be replaced. Hotels that don't invest in top quality towels will experience higher replacement costs as lower quality towels can't take the heavy day-to-day usage that occurs in hotel operations. Towels in our homes are not likely to receive quite the same level of usage and laundering as in a hectic hotel environment. Sturdily constructed luxury hotel-quality towels, when well cared for, can usually be relied upon to look and feel great and last a long time.
Sobel Westex Hotel Quality Towels for your Home
Sobel Westex has been a leading provider of luxury hotel linens for over 60 years. Our prestigious hotel and resort partners, coast to coast and at world-renowned resorts across the globe, depend on us to deliver memorable, spa-quality towels and linens. Now, there's no need to travel any further than the privacy of your own bathroom to treat your body to the plush comfort of a resort-quality towel. With our online store, Sobel at Home everyone can enjoy the same premium-quality linens used by our luxury hotel chain clients to pamper their guests. Here are just a couple of the luxury hotel resort towels now available in our online store: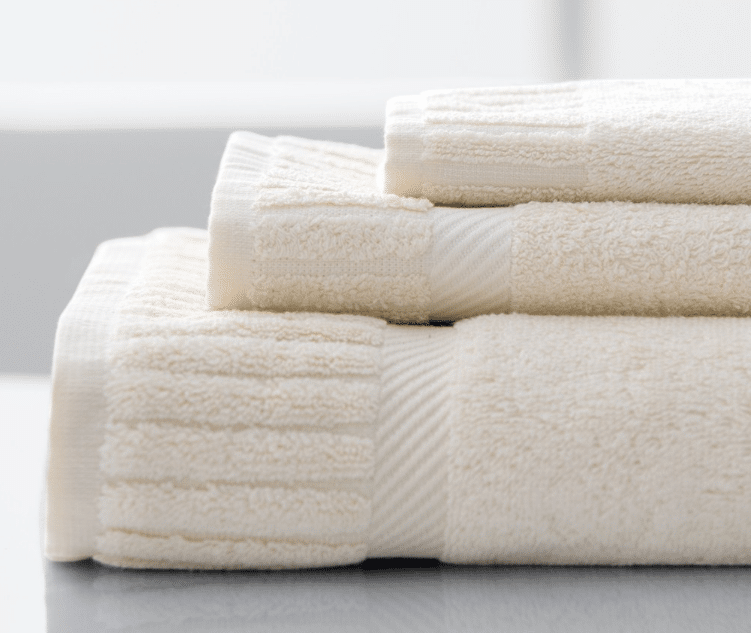 The ultra-plush and soft Sobella Bath Set is one of our most popular luxury bath sets. Made from 100-percent ring-spun cotton with an attractive "piano key" dobby border, the Sobella Bath Set is available in classic vanilla white and creamy ecru.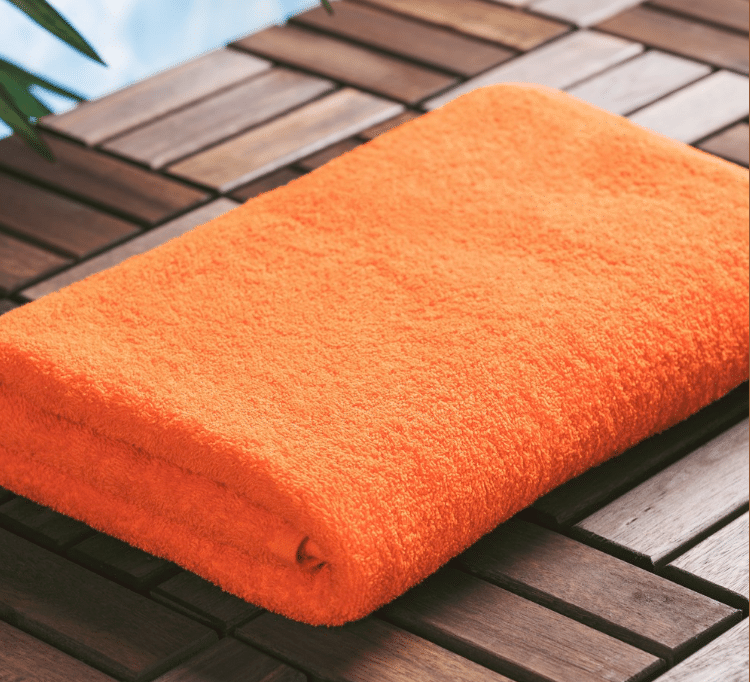 When the beach or pool beckons, take along a bright pool towel that evokes visions of a tropical island resort. Meticulously crafted from the most absorbent ring-spun cotton yarns are Sobel's dynamic line of pool towels, from white wave or bold stripes and solids, to more delicate styles sporting sophisticated torugo stripes in a variety of colors. No matter your outdoor style, there's a pool towel just waiting for you and your family to stretch out and relax on it.
When you shop Sobel at Home, whatever hotel bath or pool towels or other linens you choose for your home, you'll know you have chosen to indulge in luxury resort quality linens that will make you feel like you're always on vacation.