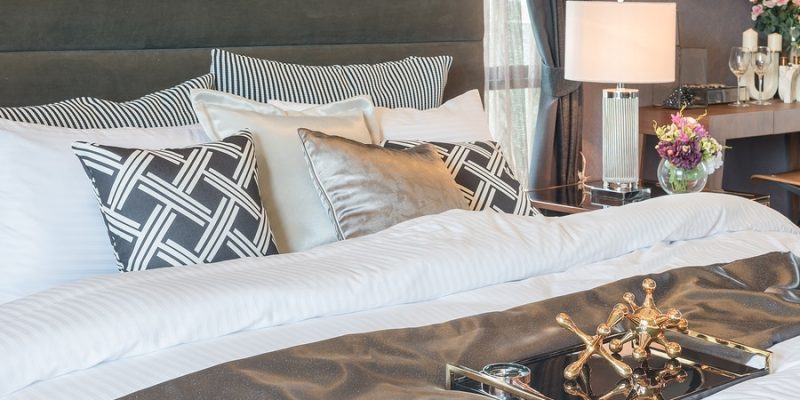 How to Bring Luxury Home with Hotel Style Bed Linens and Pillows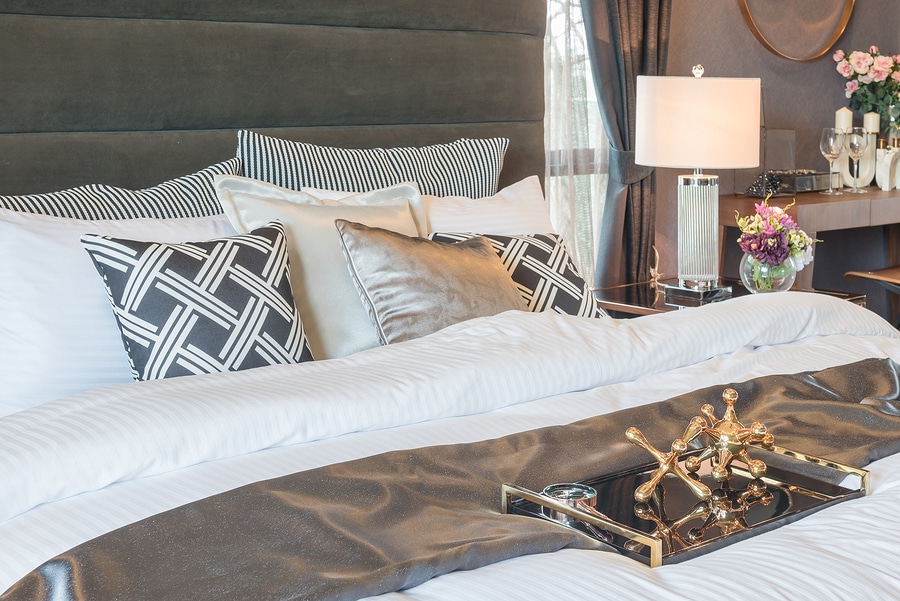 Most of us know that great feeling when you arrive at your hotel after a long journey and slip into a fresh, soft and luxurious hotel bed for a rejuvenating and restorative night's sleep. Turns out, great hotels and luxury resorts carefully design and build that great sleep experience for their guests. You know it when you walk in the room, seeing the great piles of inviting softness, the layers of warmth and the quiet colors that help you relax and unwind. Once you climb in bed, you sink into luxury, at once supported and released into deep and comforting rest.
Little wonder if, on returning home, you notice that your bed just doesn't have that same luxurious feel that you enjoyed at the hotel. Fortunately though, by following a few simple steps you can create your own hotel bed experience to enjoy every night in your own bedroom.
A Good Mattress Really Helps
One important key to a good night's sleep is a comfortable mattress. For your hotel bed project though, it doesn't matter what kind of mattress you have, as long as you like it. Don't worry. While most mattresses should be replaced every 8-10 years, you don't need to run out and buy a new one. If you've got the perfect mattress, great, you're off to a great start. But, if not, unless it's badly damaged or worn out, you don't have to replace your mattress to build a comfortable hotel-style bed. The right mattress topper will take care of that for you.
Start with a Mattress Topper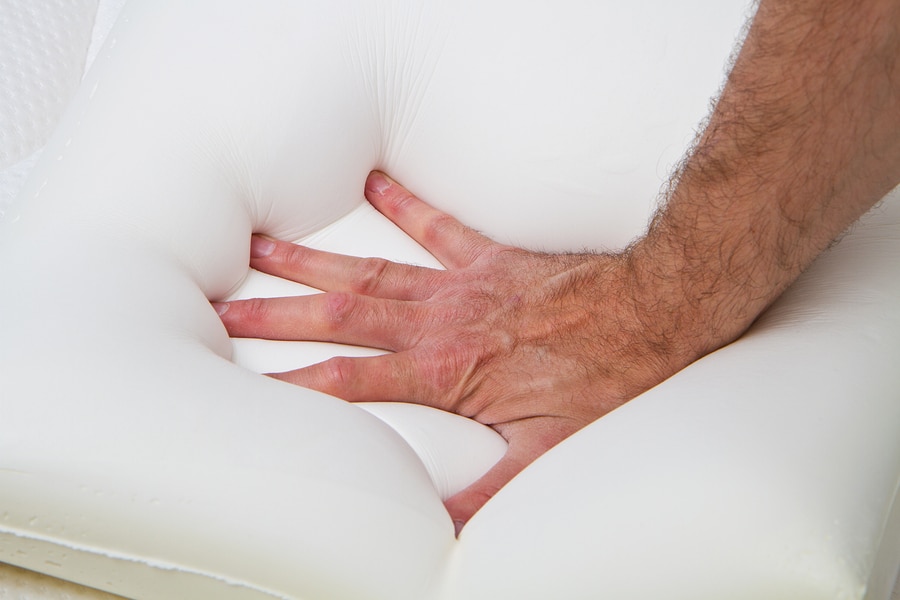 A mattress topper adds a fresh layer comfort and support between you and your mattress. It can cover up the defects in almost any ordinary mattress. Toppers mimic the mattress, providing a more comfortable surface over the hard mattress below.  Good quality mattress toppers or mattress pads may be made with materials such as memory foam or feathers.
A memory foam topper is especially helpful for improving the comfort provided by an older mattress which has started to deteriorate. If you already have a comfortable mattress, a feather topper can add a layer of cozy softness. If you choose a feather topper it is a good idea to also add a mattress cover to protect the feather topper and prevent any escaping feathers from bothering you.
Mattress toppers also help prolong the life of your mattress while adding a layer of extra padding and comfort to the sleep surface. They help keep the mattress surface clean and free of debris so that it stays clean, fresh and free of stains. Our Sobeldry mattress pad provides the comfort of patented microfiber design and is also antibacterial and waterproof.
No matter what kind of topper you choose, unless your mattress is new, take the time to refresh and condition your existing mattress before fitting the topper on the bed. Do this by turning your mattress, sprinkling it with baking soda, letting it air, and then vacuuming it off after an hour or so.
Hotel-Style Luxury Bedding Comes in Layers
Select a quality bedding set that has a look and feel to fit your taste. Egyptian cotton, made from long, strong cotton fibers, and often woven into higher thread count sheets for quality, is one of the most comfortable bedding fabrics. Luxury hotel beds commonly use Egyptian cotton in their bedsets and duvets for extra comfort and durability.
Other hotel bed sheet materials can include quality cotton/polyester blends that are no iron, or percale which feels cool to the touch. Many factors go into choosing the bedding style that's right for you, but a quality, appealing bedding set is an affordable luxury that adds to your quality sleep experience.
For extra comfort and an even more luxurious look, consider adding a goose down filled blanket or duvet insert.
Color is of course a matter of personal taste, but white or a combination of white and ivory is appealing to many people, a point which luxury hotels have long recognized. Neutral colors like these adapt well to seasonal and lighting changes, and you are less likely to tire of them over time. You can accent the neutral bed colors year round by alternating seasonal decorative pillows, blankets and throws.
Bed Pillows, Covers, Cases and Decorations
A comfortable pillow may be the most important factor for good quality sleep and to help reduce any headache or neck pain. Hotels know how important pillows are to comfort. This is one reason they supply plenty of pillows and may include different types of pillows to fit the needs of different types of sleepers.
The type of pillow that is best for you may depend on whether you are primarily a back or side sleeper, and what level and type of head and neck support work best for you. If you visit a luxury hotel and find a really comfortable pillow, check the label or ask the hotel staff. Many of our Sobel at Home pillow customers fell in love with their pillow during a hotel or resort stay.
Finding the right pillows is important to getting your new bed ensemble to deliver the comfort you want. A pillow made of goose feathers and down filling for many people provides the ultimate in comfort. A hypo-allergenic pillow will minimize allergic reactions that can disturb your sleep or result in morning discomfort. For the ultimate in luxury, complete your pillow set with Egyptian cotton pillowcases.
As a final optional extra, choose bolsters or so-called decorative or boudoir pillows to add an even more attractive appearance to your luxury home bed ensemble.
Building your own comfy bed and evening retreat can be fun and reward you with better sleep so you wake up with more energy and fewer aches and pains. Whatever your budget or your taste, you can take your time and build it one piece at a time. Start with a good pillow which will give you vital head and neck support. Then have fun finding the perfect components and building the bed of your dreams piece by piece. Sobel at Home's growing line of hotel bedding and linens is a great place to start. Check out our specials and new products and bring your hotel bed home with you.